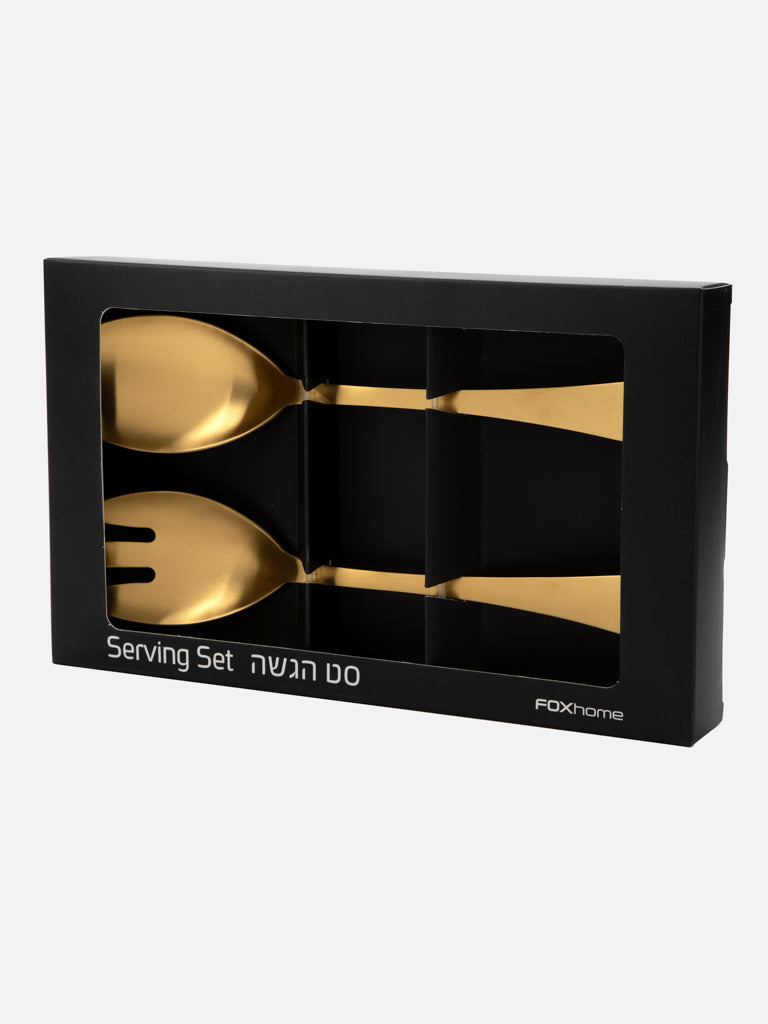 GOLD 2 Piece Salad Serving Set
gold-colored stainless steel serving set that will add elegance and sophistication to any dining table. The fork and spoon included in the set would be perfect for serving salads or other dishes.
Dishwasher-safe. The dishes should be promptly dried after washing while still warm.